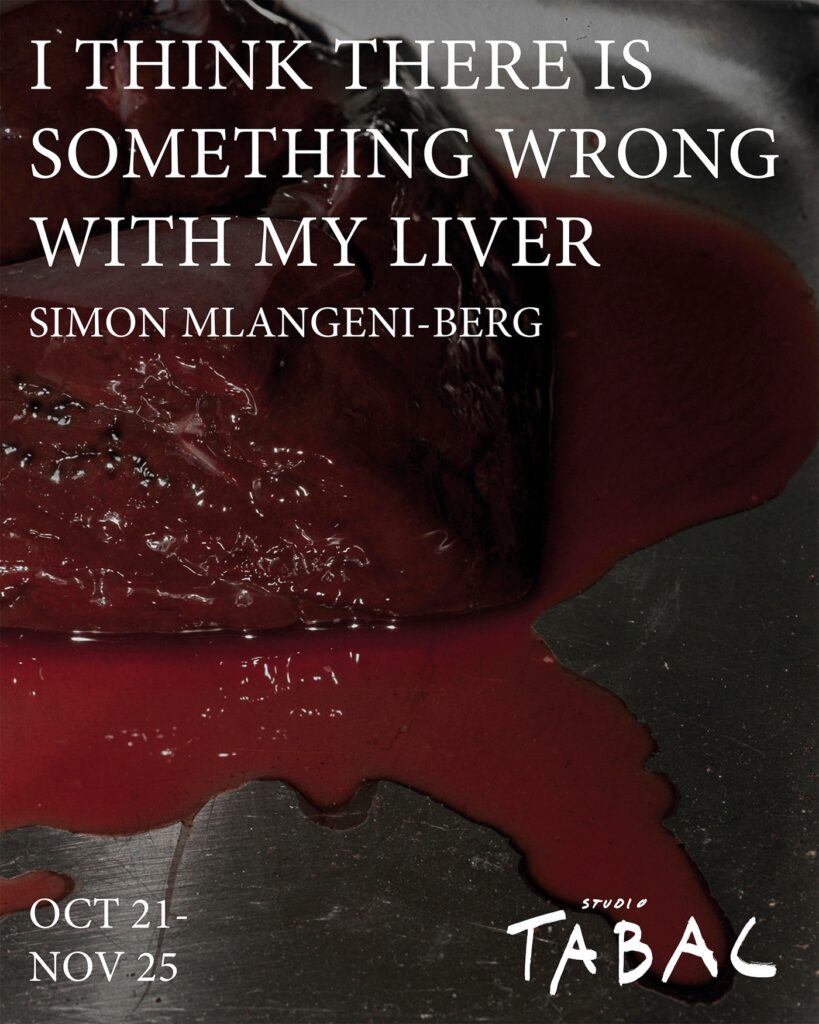 I THINK THERE IS SOMETHING WRONG WITH MY LIVER
21 OCT – 25 NOV 2023
"I am a sick man. …I am an angry man. I am an unattractive man. I think there is something wrong with my liver.". That is the start of the novel Notes From The Underground by Fyodor Dostoevskys, first published in 1864, that the exhibition takes its name from. In the novel, we follow a bitter, unnamed narrator who watches the moral degradation of society.
In the exhibition we are, just like in the novel, following an unnamed and isolated character that from a basement views his contemporaries. It's in the basement where art is born. It's in the basement where our main character is amused. It's in the basement where he thinks about his childhood school lunches.
In the basement he collects rubble, old newspaper clippings and rotten fruit. This is where he photographs his collection, that consists of rusty tools, old pharmaceutical packages and flesh with hair. A lot of hair. It's from the basement our unfortunate protagonist observes his surroundings from a distance.
The exhibition I Think There Is Something Wrong With My Liver is presented with an installation consisting of photographs, texts, still life and collages mixed with a good amount of trash and rubble. Through absurdity and humour the exhibition speaks about a condition of frustration and agony. Just like in Notes From The Underground, the exhibition does not provide any clear answers. Instead we are left with, at best, a number of unanswered questions. All the works in the exhibition are for sale to the highest bidder through Studio Tabacs instagram account.
Simon Mlangeni-Berg (b.1983) is a photographer, artist and the head teacher of Gamleby photo school. He is educated at School of photography at Gothenburg University where he completed his masters degree in 2012. His work has been shown in institutions like Kulturens Hus and Göteborgs Konsthall, and he has published a number of photo books. The exhibition I Think There Is Something Wrong With My Liver is his first exhibition in Stockholm since 2015.
Read more here: Studio Tabac